Fundraising and Marketing for Non-Profits
Faith-Based Organizations • Churches • Private Schools
Free 15-Minute Consulting Call
Does marketing your non-profit suck up all your precious dollars?
If so you've probably experience these things.
Been charged a ton for a website that doesn't work.

Been promised new donations and your income doesn't grow.

Made a video to promote your cause but it gets 12 views, and 10 of them are from you.
You aren't alone, but there is a fix.
Understand Your Donor + Know How They Feel = Growing Your Donations
Do you really know who's donating to your cause? I can help you figure it out.
Have you looked at your best supporters lately? Do you know the age range of who gives to your non-profit? Do you know why they chose your cause to impact the world? If not I have a proven framework to help you answer these questions and more.
Create messaging that your donors care about.
There is always another organization that does the same thing as your non-profit. So why should people partner with you? People give because of one or all of these following reasons:
You align with your donor's values.

You execute your mission better than anyone else.

You are successful at solving a problem and you do it more efficiently than your competition.
But if you don't know who your donors are and why they give you will NEVER create effective marketing material
Grow your organization… guaranteed
Marketing consultants like to promise big results, but the truth is without doing the two things mentioned above your marketing will continue to limp along. I know my process works, and that's why I offer a 30-day 100% money back guarantee.
Certified to get results
I am a StoryBrand Certified Guide. In case you aren't familiar with StoryBrand let me give you the Cliff's Notes. StoryBrand is a 7-part framework to help businesses create clear messages to their customers. This framework is revolutionary because it teaches you to stop playing the hero in the story, and instead, invite customers INTO a story. Thousands of companies have made millions of dollars using the StoryBrand Framework and marketing system… Why not you?
Trusted to Work with Legacy Organizations
Hiring a Consultant Has Never Been Easier
Choose Your Services
All of my services are broken up into easy to order packages. You don't have to waste your time on sales calls, proposals and emails just to know a price.
Schedule Your Session
You can choose when you would like to get together. For services that require multiple meetings, you can schedule them too all through my website at checkout.
Master Your Message
All of my standard strategy sessions are held in person at Lean Rocket Lab in Jackson MI or via Zoom call. If you would like me to come to your office contact me for pricing.
Market Triumphantly
Leave every session with clarity and action steps as to how to market your business more effectively.
Pick Your Service Package Below
Donor Analysis and Messaging
Grow your organization faster through target analysis and message coaching. This package includes:
• My proven process to identify your ideal donor
• Coaching on how to message your non-profit
• A master messaging document (BrandScript) with all of the key talking points about your organization
• Elevator Pitch so you can describe succinctly what your non-profit does in an intriguing way
• Explanatory Paragraph that in detail how you achieve your mission.
• Each Messaging Strategy Package is your choice of one 4 hour meeting at Lean Rocket Lab in Jackson MI or 3 90-minute Zoom calls. Choose your option at checkout.
$1,995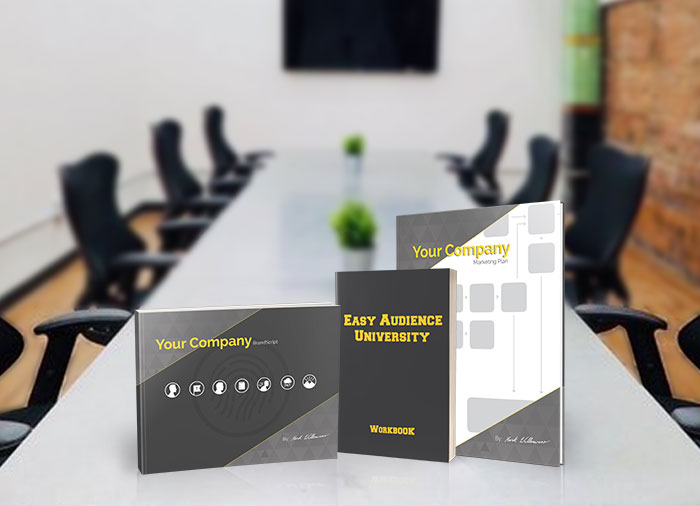 Donor Analysis, Messaging and Marketing Plan
Make the best choice by choosing a Messaging and Marketing Strategy Package. This package includes everything mentioned in the previous package plus:
• 2 hours of evaluating your current marketing efforts and action steps for what is or isn't working
• Marketing Strategy Document this document is a minimum of 10 pages and outlines everything that your organization needs to do in order to build a successful marketing funnel.
• This package is a 7-hour all day session held at Lean Rocket Lab in Jackson MI or *host a private meeting at your corporate office.
• Lunch is provided for teams of up to 8 people.
$3,995
Outsourced CMO and Content Creation
I get it you want to have your messaging and marketing entirely transformed. This package includes what is previously mentioned in the Best For Business Package and includes monthly consulting and implementation of your marketing plan. I want to add that I am a member of Lean Rocket Lab in Jackson MI and partner with a team of graphic designers, web developers, and video producers ready to help implement your marketing quickly.
Because of the additional time commitment I only take on a few of these types of clients per month. Schedule a call below to apply and see if we would be a good fit for working together.
Starting at $950/mo.
*Private meetings held at your organization's offices are required to pay an additional fee for travel expenses.
Free 15-Minute Consulting Call
Yes, it's really free, but I'm sure you will find it super valuable.
If you've made it this far down the page, you're probably interested in having help, but you have a few questions. If that's you schedule a free 15-minute call with me. I'm happy to answer any of your questions. You are welcome to get creative and use this 15-minutes for other things as well. Things others have used this call for include:
A review of your organization's website

A checkup on your current messaging

You can ask questions about your current marketing strategy or a campaign you are thinking of doing

And of course, you may ask questions about my process
I promise not to sell you anything at the end of the call. If you want to work together and ask for next steps, I'll be happy to give you that information. Otherwise, the goal of the call is to get to know you and provide value. Sound good? If so schedule a call below.
You can know if your website is or isn't working. Free eBook below